You work incredibly hard. Which is why you deserve to relax and unwind with today's most modern, innovative –  let's just say it, cool – home entertainment experience.
We make this home entertainment accessible and easy to implement.
Over the years, we've time-tested and quality-controlled a precise and efficient process to make that possible for you faster than you ever imagined.
And – here's the best news yet: you'll get the system you want, when you want it, where you want it, and how you want it.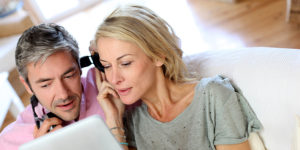 We meet you – and listen.
It starts with our first meeting; we want to get to know you and what you want to create at home or for your business. We'll listen intently to what you'd like to do and then talk candidly about what it might take to get that done. We'll do a physical walk through of the property to see first-hand the space in which we'll be installing the system. We will do a home walk through to find out what you'll need and what is possible for your space – that is the fun part! We love to brainstorm, too, so don't hesitate to contact us even if you're just starting to think about putting a system in your home.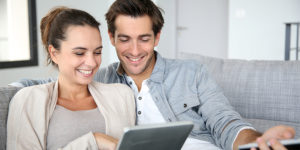 We design for you & your home – and you & your home alone.
Every home is different; every home deserves a unique experience.
After we've gone over all your home entertainment system and install-related particulars, we'll design a comprehensive proposal covering what we intend to do for your home, respectively.
And there's no smoke and mirrors – we include all costs, up-front and honestly. We also won't just plop the proposal on the desk and expect a yes or no answer right away. We'll talk through the entire package with you and partner with you to make any changes that might be necessary to provide a system that's perfect for your home.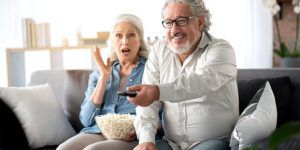 We make sure it will work in your home.
Once you accept the proposal and pay the appropriate deposit, our highly-qualified Project Management team takes over. One of their many duties includes making sure we have all the necessary equipment for your installation ahead of time, so we're ready when you are.
We run the wires.
If your home is under construction, we'll run wires and cables to various locations in your home before the walls have been closed in. (Fact: Doing this prior to the drywall going up is a huge time and cost saver for you.) If your home is already built, we'll run the wires where they're supposed to go, without being visible.
We install the fun stuff – and clean up after ourselves.
Once all the wiring is completed and the walls are closed in, we install or hang the fun stuff – as the in-wall speakers and the flat-panel TVs on the wall. We mark and bundle the connecting cables. We program the remote controls or the automation system.
We also clean up after ourselves, so you're not left with disorganized wires, clutter, or garbage.
Every space will be better after we've left.
We teach you how to use it.
After the installation and finish-out is completed, our installation team will demonstrate your home entertainment system and teach you and your family how to use and enjoy the system. It doesn't end there.
Hey, we're one phone call away.
We're always just a phone call away to provide ongoing support in case of a system malfunction – or if you simply forget how to do something.