The new, fourth-generation Apple TV officially launched last month and is now available for purchase worldwide. It seems Apple is taking over the technology industry, but will you be hopping on the TV bandwagon?
It's been more than eight and a half years since the first Apple TV went on sale, but Apple didn't break the physical mold too much. The latest Apple TV has a thicker external design, a touch-based motion-enabled remote control that doubles as a gaming controller, and a more powerful A8 processor. On the software side, it's running a new operating system called tvOS, which includes universal search features for finding television shows and movies across a wide variety of platforms, Siri integration for voice-based search, and a full App Store that's open to third-party developers.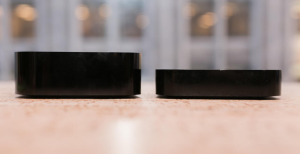 The new Apple TVs is thicker and heavier. It measures in at 3.9 inches wide and deep like the existing box, but it's 1.4 inches tall, an increase of half an inch. It weighs just under a pound, at 15 ounces. The size increase of the new Apple TV may have been done to accommodate the new A8 processor, as a teardown revealed a much larger heat sink in the new set-top box.
The new Apple TV delivers the most polished video experience today, with speedy reactions and a familiar yet attractive interface. If you're an Apple fan who owns a lot of TV shows, movies and games on Apple devices already, the new Apple TV is absolutely worth the money. The new Apple TV is available in 32 and 64GB configurations, with the 32GB version priced at $149 and the 64GB version priced at $199.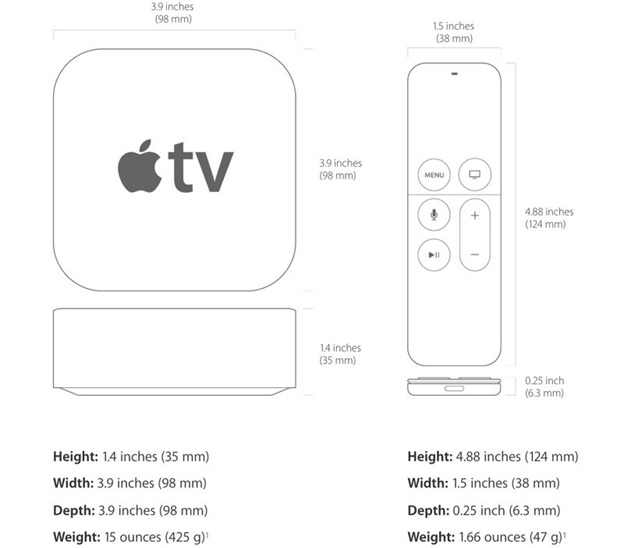 Most review sites have expressed positive impressions about the new Apple TV, pointing out the benefits to Siri voice integration and the new App Store, which has a lot of potential for the future, but it's not the television revolution some were expecting.
The setup for Apple TV use in one room is fairly straightforward. But, if the Apple TV signal is going to be used in multiple rooms, expert Audio Video Charlotte installation is highly recommended
Contact Audio Video Charlotte today if you feel like adding Apple TV to your home entertainment system. Our team is experienced in installing and setting up these kinds of devices, and we will be happy to work together with you to make sure you know how to use all of the features and services that it offers. After just a short time spent learning how to use the Apple TV device in concert with your television and the rest of your system, you will be amazed to see just how powerful this small little piece of technology can be.